(aka Where in the world were we last week?)
LucasArts invited SpookyInc (aka DavidB and JameyB) to cover the "Star Wars Rebels" Season 2 panel and red carpet event on 04/18/2015
If you missed Season 1, I suggest you binge watch it now so you are ready for the upcoming story and characters in the new Season.  "Star Wars Rebels" Season Two begins this summer with a one-hour movie event and continues this fall with all-new episodes on Disney XD. You can catch the entire series from the very beginning streaming on Amazon, iTunes, Google play, YouTube and DirecTV.
First, we were treated to an amazing panel discussion with the cast and creators: Dave Filoni (creator, writer), Simon Kinberg (creator, writer), Freddie Prinze, Jr. (Kanan), Vanessa Marshall (Hera), Tiya Sircar (Sabine), Steve Blum (Zeb), and Taylor Gray (Ezra) hosted by the fabulous: James Arnold Taylor.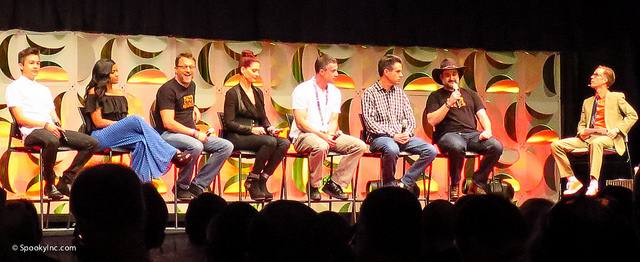 Check out StarWars.com for more details.
Then, we all got to watch an exclusive sneak peek trailer together!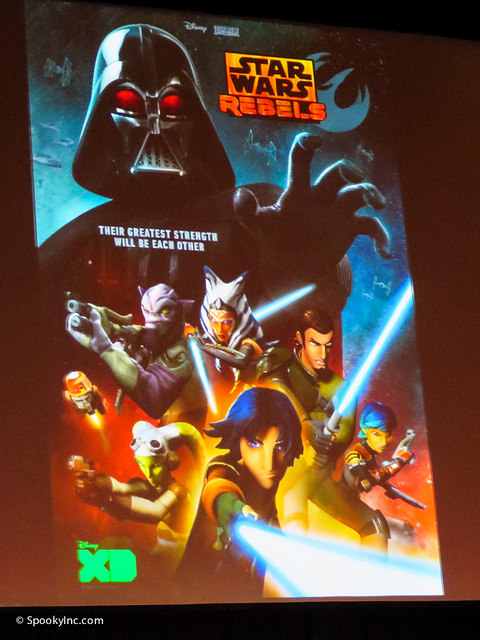 Afterwards was the red carpet media event – including fan favorite Ashley Eckstein (Ahsoka Tano)!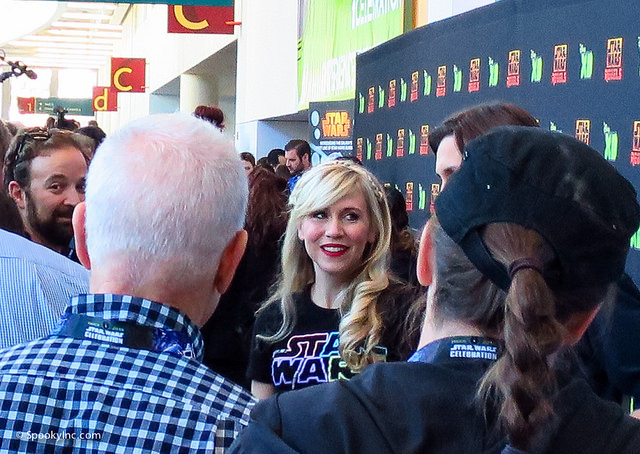 Later in the day, and a crazy long line later, the global premier episode live at Celebration!  No first episode spoilers here – you have to wait until it airs – set your DVRs now!
Follow @DisneyChannelPR and @StarWars for the latest news on #StarWarsRebels.

We love to take photos and be part of the fandom!  As you may know, this isn't our first red carpet – back in 2006 Disney invited us to the premier for Pirates of the Caribbean Dead Man's Chest at Disneyland.  Photos! 

SpookyInc.com is our creative space where we can try new things and explore more of the internet we love.  Spooky Stuff for Spooky People – check it out for more details about our days at Star Wars Celebration Anaheim #swca as well as other events we cover!